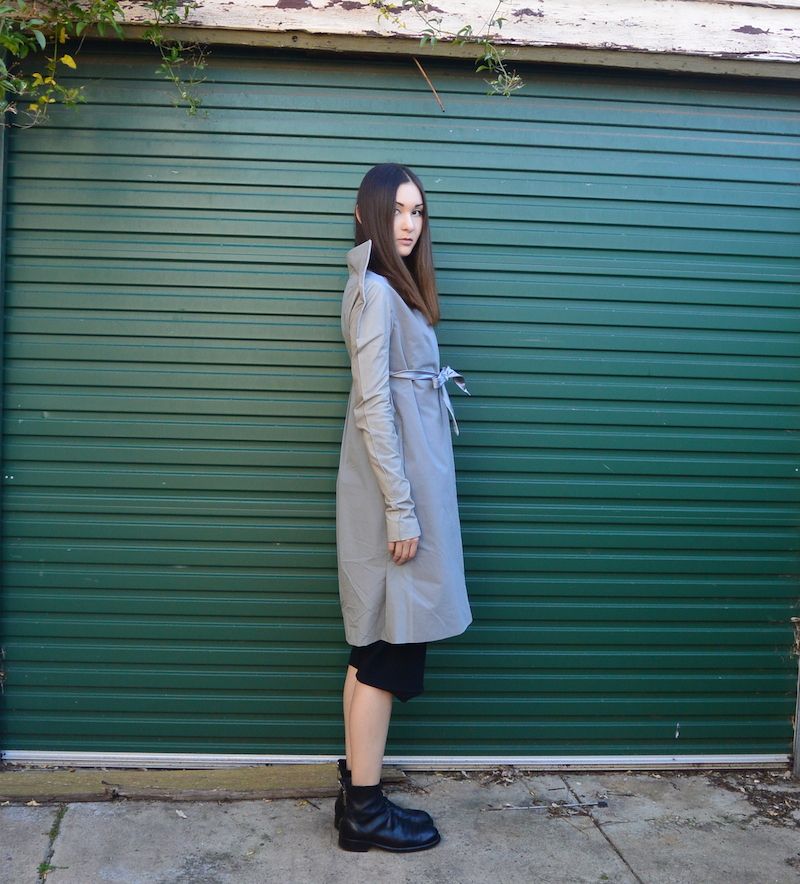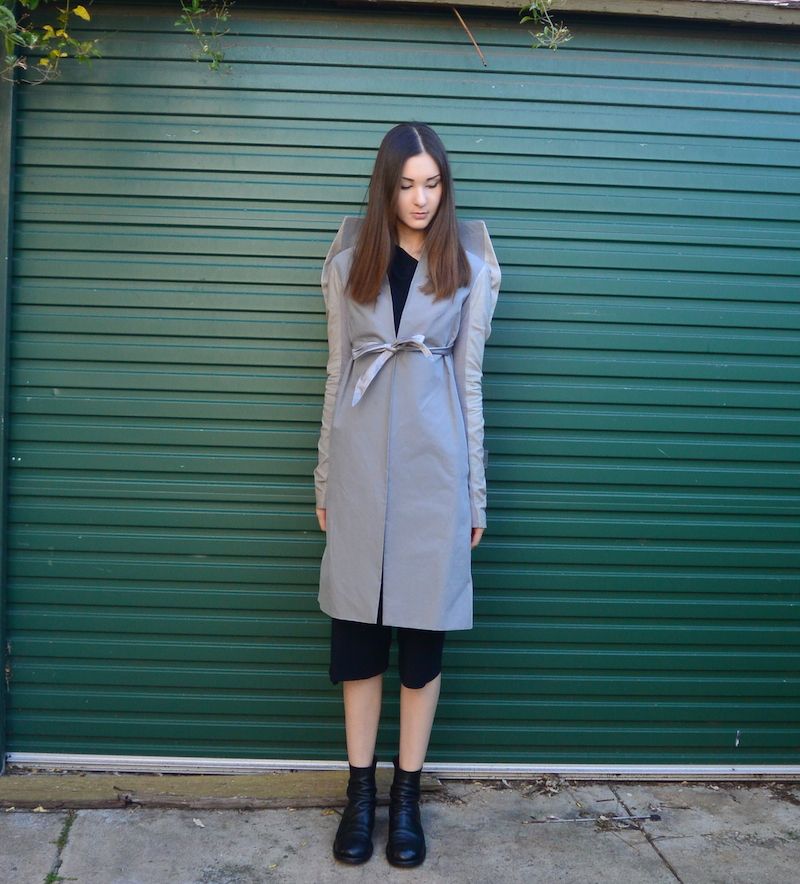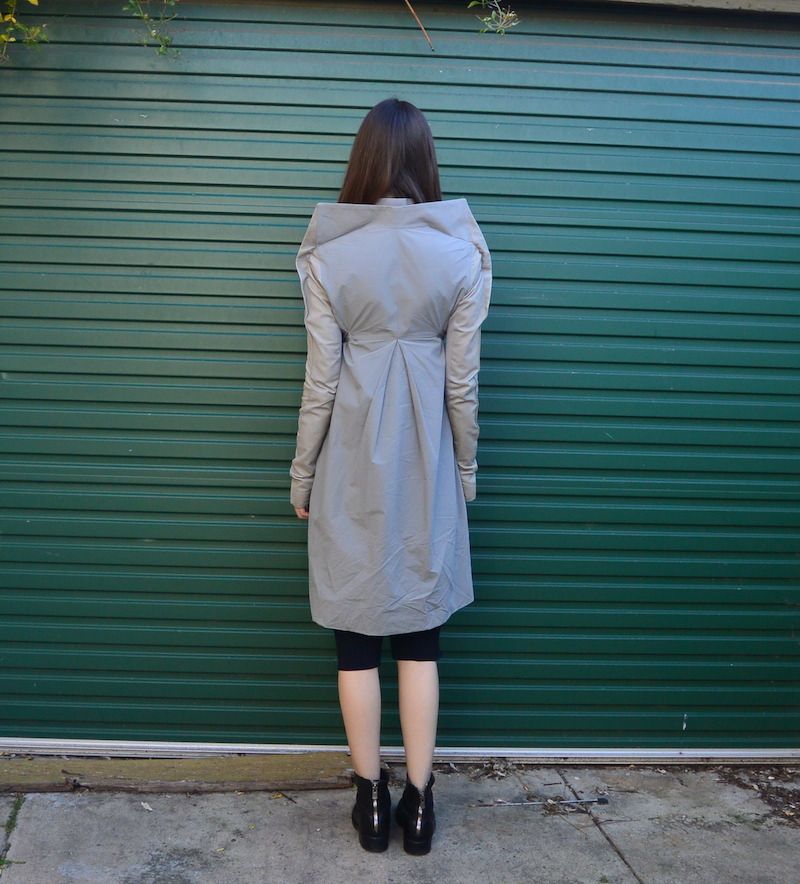 Rick Owens Strutter jumpsuit
Rick Owens Release coat, cotton, leather
Guidi boots, calf leather
I finally had the opportunity to wear this coat- one of my more elegant pieces. I remember at the time I purchased it I had the choice between black or grey. In hindsight I should have gotten both, however I really enjoy the lightness of this particular shade. The crisp and airy cotton fans out beautifully when I walk, proving that cotton doesn't have to be a boring fabric. I initially had my wedges on but decided that would be a poor decision on a work day. Standing up for more than 15 minutes at a time in heels always ends badly.
Things have been particularly hectic over the past month and I haven't had the opportunity to update on here. For those of you who follow my instagram, you will already be aware of one positive development in my life. I've adopted a new animal friend, a big boy cat named Beela. Being used to the Devon Rex it's taken some time to accept that not all cats have outrageously large ears and elfin looks. However, he has a beautiful coat of fur and an even more beautiful personality. My crazy cat lady spirit is now at peace again.
Hopefully things will settle down and I'll be able to post more regularly. Do you have any post requests or suggestions?
Bloglovin'
Facebook
Instagram
Twitter
Tumblr