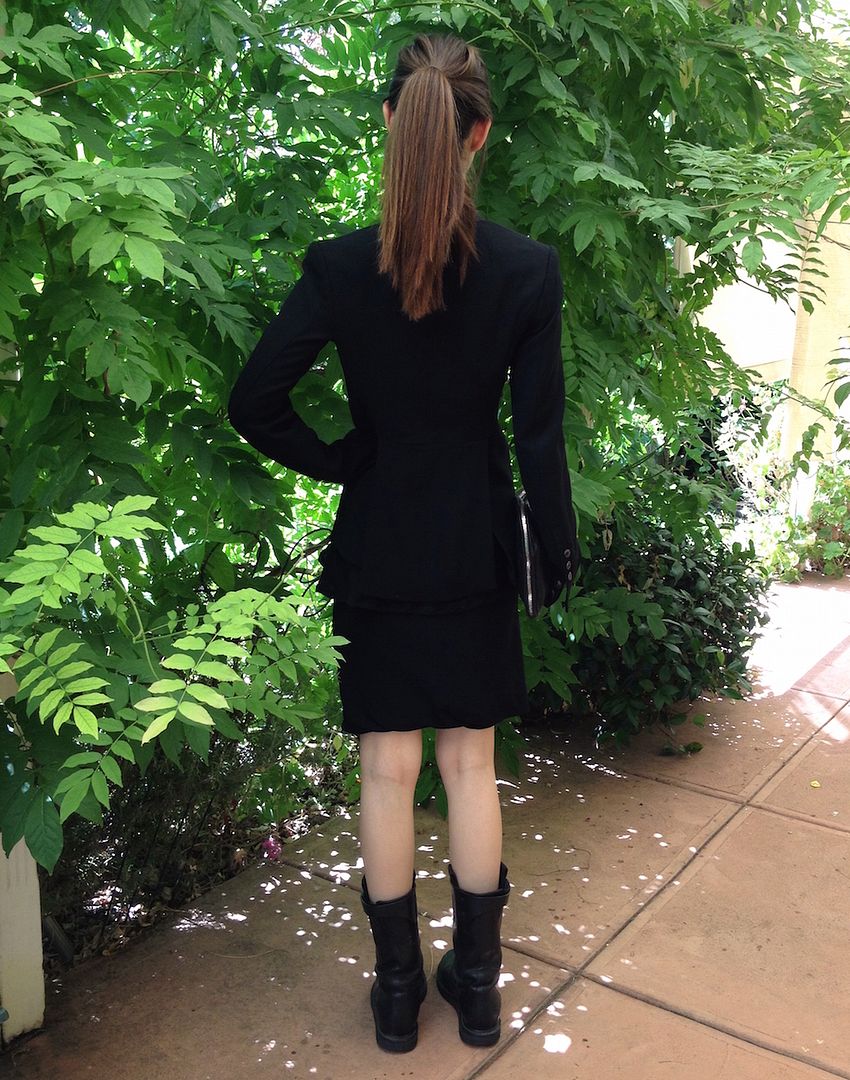 Rick Owens blazer, lotus shorts, boots
DRKSHDW t-shirt
Guidi clutch


I really enjoy the Rick Owens "suit", in whatever iteration. Here I've paired a blazer with my lotus shorts and boots to create a suit that is (unfortunately) not office appropriate.
Wishing everyone a Happy New Year!
I am fortunate enough to be starting the year by embarking on an adventure in China. This will be my first visit to the Middle Kingdom and I'm incredibly excited to experience the culture, improve my language skills, and escape the Australian heat. Not to mention being able to try all of the amazing food. I've organised a VPN for myself to get over the Great Firewall, however if my Instagram runs dry it's probably a sign that I'm stuck on the wrong side. Given that Blogger is also on the blocked list I may be unable to update this website. I would love to document some of my travels, however if I'm unable to post I will see you again in March.
All the best!
Kind Regards,
Mia
Bloglovin'
Facebook
Instagram
Twitter
Tumblr